If you're in the market for a DJ controller, the Numark PT01 USB is a great option to consider. This controller is packed with features, making it perfect for beginner DJs and experienced professionals. Plus, the built-in audio interface makes connecting your laptop or computer easy to start mixing.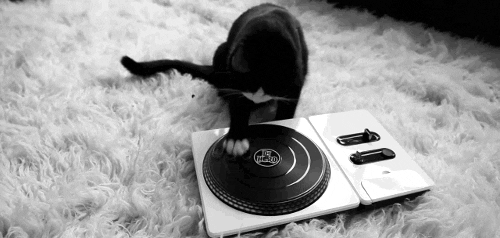 In this Numark PT01 USB review, we'll discuss this controller's features. So without further ado, let's get right into this review of the Numark PT-01 USB portable turntable.
What is the Numark PT-01 USB turntable?
The Numark PT-01 turntable is a great low-cost starter turntable for those thinking of getting into the world of records or for those vinyl fans who may need a second, more portable turntable.
How much does the Numark pt-01 USB turntable cost?
Fortunately for us, the cost of this turntable is not excessively high. The price of the turntable is approximately $119.
How well is the Numark PT-01 Designed?
First, the design of this thing is great. The form was not sacrificed over function. The hard plastic cover and the unit's base feel sturdy enough to withstand a bit of punishment. It also looks pretty smooth in the black color. The unit is also built for portability, with a nice handle built into the unit's base and the ability to use 6 D-cell batteries instead of the power supply included.
What are the main features of the Numark PT-01?
Now to the good techie stuff. Obviously, the turntable is belt-driven, but the platter still starts and stops on a dime pretty well. One of the nice features for me was that the turntable plays records at all speeds. So, you can play your LPs at 45s at 33 RPM and 45 RPMs, respectively, as well as the more obscure 78 RPM records from your grandfather's collection, as I did.
There is a decent pitch range of (+/-) 10%, which should be more than enough. I am guessing the DJs out there will use this feature when sampling their breaks to chop up their MPCs. The tone knob allows you to adjust the bass and treble, but you are limited in your equalization settings if you rely exclusively on the Numark. Although a used outboard equalizer would likely solve this problem for audiophile users,
What's the sound quality like?
Now to the most important thing: the sound quality. A built-in speaker on the unit sounds tinny, as you would expect for a small built-in speaker. The good news is that Numark offers you a few connectivity options. You have a 14-inch and an 18-inch stereo output for headphones.
With the Bluetooth disengaged, I ran the 14-inch output into my portable Bluetooth speaker and got a decent sound for a little setup. There is also a set of stereo RCA line outputs to hook the turntable to whatever your heart desires.
How can you convert records to MP3?
The turntable offers a USB output, allowing you to interface with a computer to record your songs. In addition, Numark allows you to download their EZ Vinyl converter to convert the recordings into WAV or MP3 formats. I haven't used the software, but I imagine it works like most basic, no-frills recording software. I guess Audac. It would offer a better free option for recording and editing.
Being the record geek I am, I opted to record my vinyl to digital in a slightly more labor-intensive way. First, I used the RCA outputs on my unit to record to my Zoom hard disk recorder while monitoring playback through the headphones on the Numark. I then imported the sound files onto my Mac from Zoom and tweaked them as needed before converting them into MP3s for my audio library. Arguably, there was little audible difference between songs converted using the Numark versus those I converted from vinyl to digital back when I used my Technics 1200 for the job.
What are the drawbacks to the Numark PT-01?
If you're a casual record listener who is tight on space, owns a few turntables, and wants a backup, this great little unit will get the job done. Its design and functionality make it very versatile. With that said, Numark does have its limitations. If you get serious about your records, you will likely outgrow this unit and need to step up to a more serious turntable.
If you want even more tips and insights, watch this video called Numark PT01 Scratch Review from the DJBooth Pro Audio YouTube Channel.
Frequently asked questions (FAQ)
Do you still have questions? Below are some of the most commonly asked questions about the Numark PT-01.
Is Numark PT01 a decent product?
Excellent output options and pitch and tone control make this a must-have for any vinyl enthusiast. It's also a fantastic alternative for individuals who wish to rip vinyl onto a PC because it features its phono preamp. While it may not be a replacement for your primary setup, the Numark PT-01 is a steal at around $75 online.
Is the Numark PT01 a direct drive unit?
The Numark PT01 Scratch is a portable DJ scratching turntable from a new generation. This direct drive scratch-ready turntable offers everything you need to play, scratch, and cut anywhere.
Is there a preamp on the Numark turntable?
The Numark TTUSB Turntable can play 33-1/3 and 45 RPM records. In addition, it contains an adjustable skate control, line-level RCA outputs with a built-in preamp, and a +/- 10% pitch control.
Conclusion
In the end, it is a matter of preference. Some prefer their vintage-style turntables, while some want a more modern one with USB compatibility. However, if you don't have any preferences and want to get started, then Numark has you covered.
This article covered all the bells and whistles of the Numark PT-01. Here are some key takeaways:
Key takeaways
The Numark PT-01 turntable is a great low-cost starter turntable
The Numark PT-01 is a portable turntable ideal for listening to your record collection and music anywhere.
The turntable retails for around $119.
Excellent output options and pitch and tone control make this a must-have for any vinyl enthusiast.
If you get serious about your records, you will likely outgrow this unit and need to step up to a more serious turntable.
So, do you have one of these at home? And did I cover everything you wanted to know? And what do you think of my list? Let me know in the comments section below (I read and reply to every comment). If you found this article helpful, check my full blog for more tips and tricks on home studio mixing and recording. Thanks for reading, and never stop making music.
Helpful resources