If you're new to home recording, you will quickly find that there's a lot of gear to consider. And consequently, you may overlook a lot of things.
So, to help you avoid forgetting any essential equipment, I have compiled a small list of 10 items that every home recording studio must have so that you can feel and work like a pro. I will also offer some gear recommendations to get you going in the right direction.
This post is specifically aimed at newbies, so a lot of this might seem obvious or redundant. But you'd be surprised by how many people overlook the critical gear their home recording studio must have to make quality recordings and mixes.
Image Of A Young Man In A Recording Studio Wearing Headphones Davis Sa Nchez Pexels
What is a home recording studio?
A home studio is a location in a home dedicated to recording and mixing music. A basic home studio consists of various pieces of equipment that work together to allow you to compose music.
Advertisements
My favorite acoustic treatment panels:
2-inch Foam Panels
My favorite acoustic treatment panels:
2-inch Foam Panels
If you care about acoustic treatment, you need to get (at least) two-inch panels. Never settle for one-inch panels. These come in a 12-pack, and I absolutely love them—not too expensive either.
How much should you spend on studio gear?
If you're on a tight budget, you can take a minimalist approach and get compact and economical hardware. You're better off starting with the essentials as long as they do the job. If you have extra money to invest, though, you can splurge on a more advanced set of studio equipment.
However, it is critical to establish your needs and purposes before purchasing anything. For example, do you enjoy music production as a hobby? Or do you intend to make a full-time living from it?
Knowing why you want to set up your studio and picturing it will help you decide what equipment to buy. So, write out your goals and objectives to help guide your decisions. Then, let's start with the necessities for a home recording studio.
Ten essentials every home recording studio needs
If you're thinking of starting a home recording studio or want to improve your audio quality, here are ten essential items you'll need.
1. A decent computer
This one is obvious, but every home recording studio must have a computer. You must ensure that you have a decent computer that can handle multiple tracks and plug-ins. You don't need anything too fancy. After all, you aren't editing video; you are mixing and recording, which does not require too much power.
I strongly suggest getting a laptop for mixing and recording so you can create music anywhere. Music Radar has compiled an awesome list of the top 10 laptops for mixing music. Here are the top three. 
Apple MacBook Pro 2019
Dell XPS 13 Laptop
Huawei MateBook 13 Laptop
I think these laptops are performance overkill. I use a Macbook Pro 2013. It's old but works perfectly fine for my needs. So don't worry too much about the power of the laptop. You should be good to go just so long as it's modern and can handle the latest version of your DAW (Digital Audio Workstation).
I'm always on the go, so I prefer to use a laptop for mixing and recording. My favorite laptop is the MacBook Pro for mixing and recording.
SUPERCHARGED BY M2 — The 13-inch MacBook Pro laptop is a portable powerhouse. Get more done faster with a next-generation 8-core CPU, 10-core GPU and up to 24GB of unified memory.
UP TO 20 HOURS OF BATTERY LIFE — Go all day and into the night, thanks to the power-efficient performance of the Apple M2 chip.
SUSTAINED PERFORMANCE — Thanks to its active cooling system, the 13-inch MacBook Pro can sustain pro levels of performance, so you can run CPU- and GPU-intensive tasks for hours on end.
BRILLIANT DISPLAY — The 13.3-inch Retina display features 500 nits of brightness and P3 wide colour for vibrant images and incredible detail.
HD CAMERA AND STUDIO-QUALITY MICS — Look sharp and sound great with a FaceTime HD camera and three-mic array.
VERSATILE CONNECTIVITY — Two Thunderbolt ports let you connect and power high-speed accessories.
EASY TO USE — Your Mac feels familiar from the moment you turn it on, and it works seamlessly with all your Apple devices.
SIMPLY COMPATIBLE — All your go-to apps run lightning-fast — including Microsoft 365, Zoom, and many of your favourite iPhone and iPad apps.
COMES WITH APPLECARE WARRANTY – Every Mac comes with a one-year limited warranty and up to 90 days of complimentary technical support. Get AppleCare+ to extend your coverage.
2. Digital audio workstation (DAW)
Your home recording studio must have a DAW. The DAW is the computer software you use to mix and record. Your DAW is the interface that links your gear together, making it one of the most important tools in your creative arsenal. 
Since you will spend the most time interacting with your DAW, choosing one you are comfortable with is important. There are many DAWs to choose from, and while they all allow you to create music, they all work differently. You might find that one DAW is better for you than another, so I suggest giving a few different ones a try.
Here are three of the most popular DAW in the market.
Avid Pro Tools
Ableton Live
Apple Logic Pro
I suggest using Pro Tools. It's extremely powerful and an industry-standard worldwide, and knowing how to use pro tools can give you an edge if you're looking for employment at a recording studio. 
It should go without saying, but make sure your DAW is fully compatible with your computer and all other hardware you intend to record with. So if you have a Mac, make sure it works with a Mac, and if you have a PC, make sure it works with a Mac too. 
Check out this book to help you take your skills to the next level.
3. A good microphone
It should go without saying that every home recording studio must have a proper studio microphone. You can also use the microphone to record guitar amps and any other analog sounds that you can't or don't want to plug directly into the audio interface. Condenser mics are probably the most common type of mic you will find in a home studio.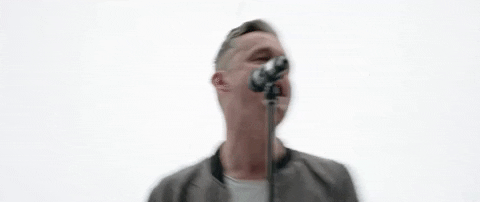 I suggest the PGA58-XLR. It is a versatile and durable mic that won't hurt your pockets. The Shure SM7B is another great one, but it's expensive.
And don't overlook a pop filter. If you are not recording with a pop filter, you might get tiny pops and snaps in your recordings. Pop filters help to reduce plosives and increase vocal clarity.
Looking for a great mic? Check out our review of the Audio-Technica AT2035 Microphone. Or check it out here.
Cardioid polar pattern reduces pickup of sounds from the sides and rear, improving isolation of desired sound source
Large diaphragm for smooth, natural sound and low noise
Pop Filter to eliminate the annoying "plosives" from your recordings
10ft. XLR Cable to connect the mic to your mixer or interface
Microfiber Cleaning Cloth
4. Mic stand
Don't forget a mic stand. This is easy to overlook, but it's also important, especially if you are recording vocals. Some artists don't like holding a mic because it restricts their movement and expressiveness while singing. In short, your home recording studio must have this! Well, you don't need it, to be honest, but it will come in handy. 
Need a top rated mic stand, look no further.
Stable Tripod Base: CAHAYA tripod boom microphone tripod legs extends further than others which can stand holds microphone securely in place. Non-slip foot cover prevent it from moving around.
Carrying Bag & Universal Mic Clips: it comes with carrying bag and 2 mic clips: barrel style & clothespin style, fits for most types of microphones.
Stand Height Adjustable: microphone stand height can be adjusted from 25.2"/64cm to 62.2"/158cm, perfect floor use mic stand for stage performance, speeches, meeting rooms, party, wedding, karaoke sing or live broadcasts etc.
Extendable & Removable Boom Arm: boom arm extends freely within 16.9"-30.1" (43cm -76.5cm) and 360° angle rotatable through adjustment knobs which allows for easy positioning. Simply remove the boom arm and attach microphone clip to convert the mic stand into a traditional straight mic stand.
Portable and Easy to Assemble: all parts could be stored in a provided carrying bag for convenient transport.
5. Proper headphones
You can't just use regular consumer-grade headphones to mix and record. Well, you could, but you won't be hearing the playback how it really sounds. 
Conventional headphone manufacturers often EQ their headphones so that the music sounds good to the average consumer. The problem is, when you're listening to the music while mixing and recording, you won't hear your music the way it sounds; you will be listening to it the way the headphone manufacturer designed it to sound. A pair of proper studio headphones will allow you to listen to the cleaner's playback with no fancy bells and whistles.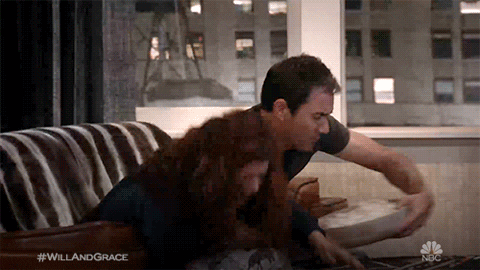 If you have studio monitors, you will probably brush this one off. But don't. Monitors can be loud, and your neighbor might hate you if you tend to walk into the night. On the other hand, a pair of headphones will let you work late into the night. As a result, you will be able to keep noise levels in your home studio low, which is extremely important for those of us in home studios with annoying Karen-like neighbors. 
I recommend the BeyerDynamics 770 Pro headphones. They have excellent sound without being too dynamic. You will hear your music the way it was meant to be heard with these headphones. But don't just take my word for it. They also have amazing reviews!
Don't skimp out on a good set of headphones. Check out my favorite, afordable headphones here.
Advanced build quality and engineering Designed for studio tracking and mixing
40 millimeter drivers with rare earth magnets and copper clad aluminum wire voice coils
Tune for enhanced low frequency performance
Circumaural design contours around the ears for excellent sound isolation in loud environments
Convenient single side cable exit Magnet neodymium Designed for studio tracking and mixing
6. Studio monitors
You will want to pick up a pair of studio monitors. As stated, conventional audio manufacturers coat their hardware with little EQ tweaks to give it more color. This is so that the audio sounds nicer for the average consumer. But you're not the average consumer; you are making the music. And as the music maker, you need to hear it as clearly as possible. This is why a home recording studio must have a good pair of recording headphones, and studio monitors are also important.
The Yamaha HS-5s are great if you want quality without spending too much. From my experience, the sound of the HS-5s is flatter than that of the KRKS, so you get the true sound of your mix.
If you are in the market for a new pair of monitors? These are the ones I use. I love them and you will too!
43Hz - 30kHz frequency response
XLR and TRS phone jack inputs accept balanced or unbalanced signals
60W LF plus 35W HF bi-amp system for high-performance 95W power amplification
XLR and TRS phone jack inputs accept balanced or unbalanced signals
Bundles includes a pair of two monitors
7. A home recording studio must have proper cables
If you are starting, you are probably overlooking this. But I can not overstate how important it is to get high-quality cables. If you buy cheap cables, you risk noise and interference sneaking their way into your recordings and rendering the whole session useless. 
This is the one area where you don't cut corners (stay away from Hosa). Instead, I would suggest getting anything from Mogami, some of the best quality cables you'll find.
Dont let clutter rion your recording session, get ogonized with this cable management kit.
[DE-CLUTTER] Free up valuable desk real estate and de-clutter areas with an abundance of cables with this complete cord/cable management kit
[COMPLETE KIT] This comprehensive kit includes everything you could possibly need to organise and manage all your cables at the home or office including include 4 Cable Sleeve Split with 47 Self Adhesive Cable Clips Holder, 10 Cable Ties, 10 Adhesive Wall cable Tie, 100 Fasten Cable Ties, 2 x Roll Cable Ties
[QUALITY] Built from highly durable, high-quality materials the components included in this kit are built to las, ensuring clutter free organisation of your cords and cables for years to come. The included cable clips boast strong self-adhesive sticky pads ensuring they remain affixed to your desired surface at all times.
[SAFETY] Cable clutter can make areas of the home or office unsafe. Protect your loved ones at home or colleagues at work by reducing the potential for electrical hazards with this complete kit.
[EASY TO USE] Organizing your cords and cables has never been easier! Simply peel and stick the adhesive clips to any surface or bundle cables together to apply the cable sleeves and ties.
Vertebrae Cable Management - Clamping to the edge of your desktop, this product is designed to protect and organize AV and power cords. Great for height adjustable or stationary desk systems.
Block System - Features snap-together interlink blocks with 7 inch diameter steel base plate for stability. The 4-way channel entry design makes it easy to slip cables in at any angle.
Heavy Duty C-clamp - Easily clamps to the back of your desk with a small footprint. No drilling required. Clamp padding protects your table surface from scuffs and scratches.
Desk to Floor - The 4 foot cable management strip ensures that your cords will be kept organized from your work surface to the floor.
Stay Organized - Keeping your workspace clean and tidy creates a non-cluttered environment that encourages focus and concentration.
8. An audio interface
Your home recording studio must have an audio interface. An interface is a piece of hardware that connects microphones and other instruments to your computer. In its most basic form, it serves as I/O for your studio and feeds audio signals to your DAW for recording, typically through USB.
Two inputs are plenty for many home recording setups. The Focusrite Scarlett 2i2, which has two preamps and hybrid XLR/TS inputs for microphones or line-level instruments, is a popular choice.
There are various excellent, low-cost interface solutions. What you choose is mostly determined by your I/O requirements and personal preferences.
I suggest something that has at least two inputs and decent digital conversion. In addition, something that comes with great emulation software. So to check off all of these boxes, I got the UAD Apollo Twin. It comes with great digital conversion and some great vintage gear software emulations.
Check out the UAD Apollo Twin here.
A special edition of UA's esteemed Apollo Twin USB interface — with a premium suite of 5 award-winning plug-in titles from Teletronix, Pultec, and UA — a $1,300 value
UAD DUO Core Processing for tracking through vintage compressors, EQs, tape machines, mic preamps, and guitar amp plug-ins with near-zero latency
World-class Apollo A/D and D/A conversion and USB 3 connection for modern Windows systems
USB 3 connection for modern Windows systems
Unison technology provides stunning models of classic mic preamps and guitar amps
2 premium mic/line preamps, 2 line outputs, front-panel Hi-Z instrument input and stereo headphone output
2 analog monitor outputs for full resolution at all listening levels
Up to 8 channels of additional digital input via optical ADAT/SPDIF input
Also includes "Realtime Analog Classics" UAD plug-in bundle featuring UA 610-B Tube Preamp Legacy Pultec EQ, LA-2A and 1176 compressors, Marshall Plexi Classic, Ampeg SVT-VR Classic, and more
Runs UAD Powered Plug-Ins via VST, AU, and AAX 64 formats in major DAWs, including Pro Tools, Cubase, Ableton Live, and more
9. External harddrive
You might think your laptop has enough storage space, but you'd be surprised by how big these audio files can get. And having all of those files on your computer can overwhelm your computer and reduce its speed. 
If you want, install your DAW on your computer and save your work on a fast external hard drive; get a solid-state drive (SSD). I don't suggest any HDDs because it's 2022 and SSD drives exist. Also, HDDs have too many moving parts, and the likelihood of disk failure is much greater. And if you drop it, the likely hood of destroying your data on an SSD is much lower than on an HDD for those same reasons. 
External hard drives also provide the additional benefit of taking your mixes anywhere, so you can take your work to someone else or mix on the go. 
And also, remember to always, always, always back up your work and store your backups on multiple hard drives because hard drives eventually fail, and when they do, you don't want to lose all of your work. So again, it's not essential, but your home recording studio must have an external hard drive if you want to make the most of your workflow.
If you need a cheap and reliable way to back up your data, check out this SSD.
10. Acoustic treatment 
It's common to start buying gear before treating your room's acoustics. However, acoustically treating a room is one of the first things you should do when setting up your home recording studio. Treating your room will reduce the echoes in your room, allowing you to get a cleaner, more accurate recording. 
Treating a room's acoustics will also slightly reduce the sound that reverberates through your walls and reduce the overall sound of your studio. Of course, it's not a full-blown soundproofing solution, but it's a start, and your neighbors will thank you. 
So before you buy all the fancy gear, consider tuning your recording room for echoes. Acoustic treatment is not necessary "per-se." Still, your home recording studio must have some acoustic treatment if you want to be taken seriously and want the cleanest recordings possible.
Consider grabbing some acoustic treatment panels like these here.
【SPECIFICATION】: Size - 12 X 12 X 2 inches, pack of 6; Coverage - 6 square feet; Weight - 0.12 lbs per panel; Density - 20kg/m3; Material - polyurethane; Design - Periodic groove structure
【REMARKABLE ACOUSTIC PERFORMANCE】: The acoustic foam panels are dense and thick open cell foam, great at cancelling room reverb/ echo/ standing wave/ noise, and improving the sound clarity in a space; High NRC (noise reduction coefficient): 0.75
【ENDLESS-APPILICATION 】: These sound foam panels are ideal for acoustical treatment; Good for recording studio, home theater, office, home studio, vocal booth, basement, podcast, youtuber and more
【GREAT FOR INDOOR】: Fire Rating: California Technical Bulletin 117-2013; Eco-friendly; Non-toxic; These modern wave-style foam tiles are perfect for wall and ceiling art decoration
【EASY TO CUT & SET UP】: Soft and flexible sound absorption foam is easy to cut and install. Spray adhesive works nicely(sold separately)
If you want even more tips and insights, watch the 10 Things You Need In A Home Studio video from the Studio Hustlers YouTube Channel.
Frequently asked questions (FAQ)
Do you still have questions? Below are some of the most commonly asked questions about home recording studio gear.
What should you budget for studio monitors?
Expect to invest at least $300 to furnish your studio with a good pair of powered studio monitors. Small-footprint monitors with 3-inch to 5-inch woofers from home-studio mainstay companies like PreSonus and Mackie are likely to be in this price range.
Are studio monitors required for recording?
The recording does not necessitate the use of studio monitor speakers. Monitoring during recording is nearly always done with a good pair of closed-back headphones rather than speakers. However, studio monitors are more important for mixing because hearing all frequency ranges clearly and precisely is critical.
What does it cost to start a recording studio?
The costs of starting a recording studio can vary. Because so much equipment is required to record great sound, and treating a room acoustically can be expensive, traditional studio operators can spend anywhere from $10,000 to $30,000.
Conclusion
Whether you are a newbie or a seasoned professional, it's easy to overlook some of the fundamentals of home recording and to mix and overlook the things every home recording studio must have. Hopefully, this post has enlightened you about some gear you might just have overlooked. 
This article covered everything that a home recording studio should have. Here are some key takeaways:
Key takeaways
Ten things every recording studio needs:

A computer capable of handling recording software
Digital Audio Workstation software
Quality Microphone
Mic stand
Studio Headphones
Studio Monitors
High-quality cables
Audio interface
External hard drive
Acoustic treatment materials 

Music production is the process or art of creating music using recording technology.
A MIDI keyboard is a device that can be combined with recording software to input and edit digital music.
MIDI controllers are like a piano, but with all the features you need for MIDI compositions.
So, do you own any of these essentials? And did I cover everything you wanted to know? And what do you think of my list? Did we forget any gear you believe every home recording studio must have? Let me know in the comments section below (I read and reply to every comment). If you found this article helpful, check out my full blog for more tips and tricks on home recording. Thanks for reading, and never stop making music.
Helpful resources